How To Get PUBG Partner Title?? Is there the same Question In Your Mind?? Then Just Read This Full article because here We have mentioned How To Get PUBG Partner Title In PUBG Mobile? Recently PUBG has introduced a new title in the game called PUBG Partner, And Fans Are fans curious about how to unlock it. Then Let's Learn how to get the PUBG Partner title.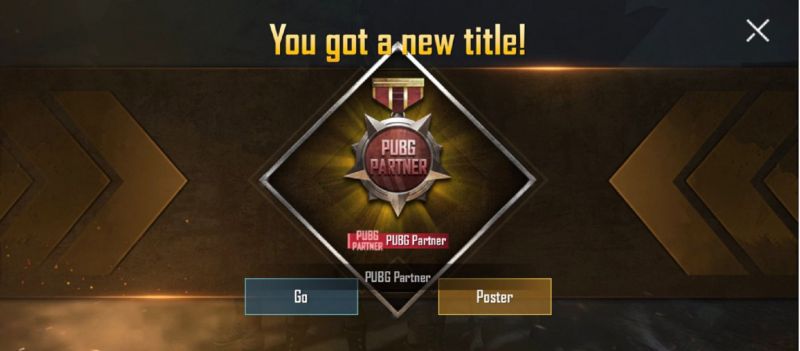 We Don't Need to Tell You that PUBG is one of the widely popular battle royale titles that is played by millions around the world. The PUBG Developers offers a variety of titles that can be unlocked while enjoying and Completing the mission of the battle royale experience. There are achievements displayed on a user's profile that reflect the skills of that particular player. Therefore, a number of players have been trying to collect as many titles as they possibly can.
Recently, PUBG has introduced a Brand new title called 'PUBG Partner'. Ever since the title was added to the game, many users have been Searching how they can also get This Title.
But, PUBG isn't offering this new title FOR all users, signifying that it is only being offered to selected users or Popular Creator. So, let us quickly take a look at who can get the PUBG Partner title.
What is the PUBG Partner title?
Most maximum of the titles in PUBG can be unlocked by going to the Missions Section and completing any of the missions available under the 'Achievements' section in the game. However, In this case, the Process In Not the same. The PUBG Partner title is only available for certain content creators and influencers who are part of the PUBG community and make content related to the battle royale game.
How to get PUBG Partner title?
PUBG is giving its partner title to some of the popular content creators and influencers for free. it means that users do not have to take up or complete any missions or challenges in order to get PUBG Partner title. So, if you are a PUBG content creator, it is likely that you have received the PUBG partner title. Here's way to get PUBG Partner title
Step 1: Open PUBG on your device and go to the lobby area.
Step 2: Open your Mailbox and search for a mail titled 'Redeem code reward'.
Step 3: Click on the title and hit the 'Collect' button to unlock the title.
That's it. The PUBG Partner will start Showing on your profile.
You Can Also Visit The Official PUBG Website To Know How To Get PUBG Partner Title In PUBG Mobile
Conclusion
So This Was Our Complete News On How To Get PUBG Partner Title In PUBG Mobile. So don't Forget To share This post To your Friend So that they also Know How To Get PUBG Partner Title In PUBG Mobile